wandelarr

HD video, 16mm, 4:06 min, 2018
Sound by Haron








---
How to build a house of Yang
如何构建阳宅

HD video, 9:26 min looped, 2021






Building upon found 3D architectural visualization footage from the Internet, How to build a house of Yang (如何构建阳宅) is a media project that explores the reconfigurtaion of location and home, affect and aesthetic, through the technological gestures of floating and surveilling.





---
Diary: (no subject)


HD video, 7:32 min, 2015-21






Diary is a video project made from iPhone camera roll. It is an attempt to represent the fragmentation of time spent in waiting, speculating, and looking through the surfaces of different objects for a pristine (futile) image of the everyday.





---
sequence (excerpt)

HD video, 18:06 min, 2022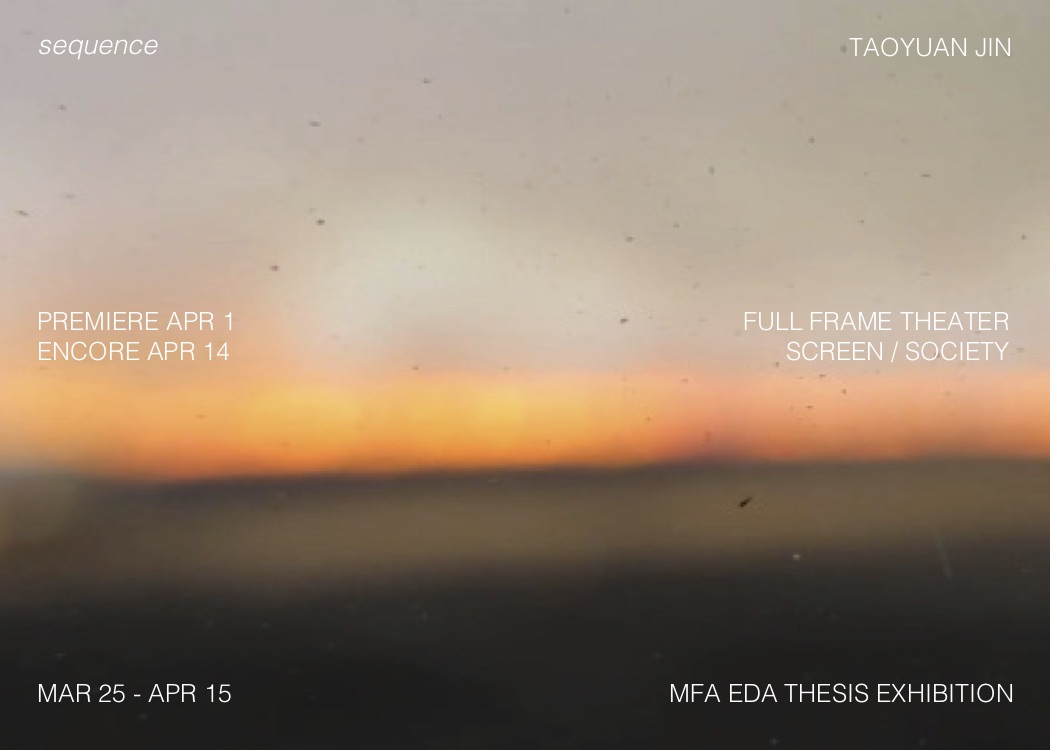 sequence is a short film about being in transit through the illegible American landscapes. The film leaps through abstractions of travel time and space by exploring the perception of being in motion. It is as much a travel film as a filmic representation of the banality of contemporary travel, where images are arranged, romanticized, and reimagined into a suitably attractive package. Integrating sources from the digital and natural worlds, the film is an account of fragmented memories, momentary spectacles, and the personal journeys of a directionless traveler and narrator.